Winter Workshops
Advanced Group Therapy Skills for Addiction Counselors
Presenter: Jim Seckman, MAC, CACII, CCS
Groups are where our clients find the hope and help necessary for their best chance at recovery. Clients and their issues are highly complex in today's treatment settings, necessitating the need for the counselor to increase their skill level and have a broad base of knowledge and techniques from which to draw.
Metro Atlanta Region Workshop
Friday, January 26, 2018, 9am-5pm
Ridgeview, Smyrna, GA
Coastal Region Workshop
Friday, February 16, 2018, 9am-5pm
Willingway, Statesboro, GA
Join GACA as we host this specialized training in addiction counseling.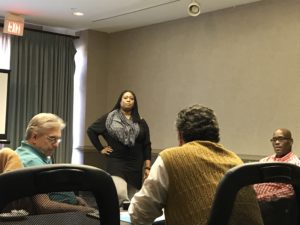 Fall Training Conference and Retreat
Deepen Your Clinical Practice
Sunday - Wednesday, October 15-18, 2017
Lanier Islands Legacy Lodge, Buford, Georgia
Keynote Speaker: Dr. Susan Blank, MD
We thoroughly enjoyed our time away together at the lake. Dr. Blank gave us a deeper understanding of medical marijuana. Marc Pimsler addressed the Monday plenary with the problem of shame in relation to substance use disorders. The members recognized certain counselors of distinction with special awards. Our president, Ewell Hardman, shared the latest legislation affected our profession. Jim Seckman trained on the expanded NAADAC Code of Ethics adopted by GACA.
Recovery Month Forum in Middle Georgia
Reigniting Hope: Strengthening Families and Communities
Friday, September 15, 2017, 10am--1pm
Location: Christian Family Center, 11180 GA HWY 29, Soperton, GA 30457
September is National Recovery Month, an annual initiative by SAMHSA. Our forum featured keynote speaker Judge Verda Colvin, the Bibb County Superior Court judge whose video went viral as she spoke in her courtroom to teens about hope for their futures. Lynn Honeycutt, LPC, CACII presented on ways to strengthen families and communities affected by substance use disorders. This community event also featured Macon-based artist Micah Goguen who facilitated a community art mural where all attendees create a mixed media painting to share and enjoy.
GACA provides free services to the community like this event. To donate to GACA and join in our mission, please click the donate button below. We appreciate your support.



OUR SPRING TRAINING CONFERENCE was a Huge Success!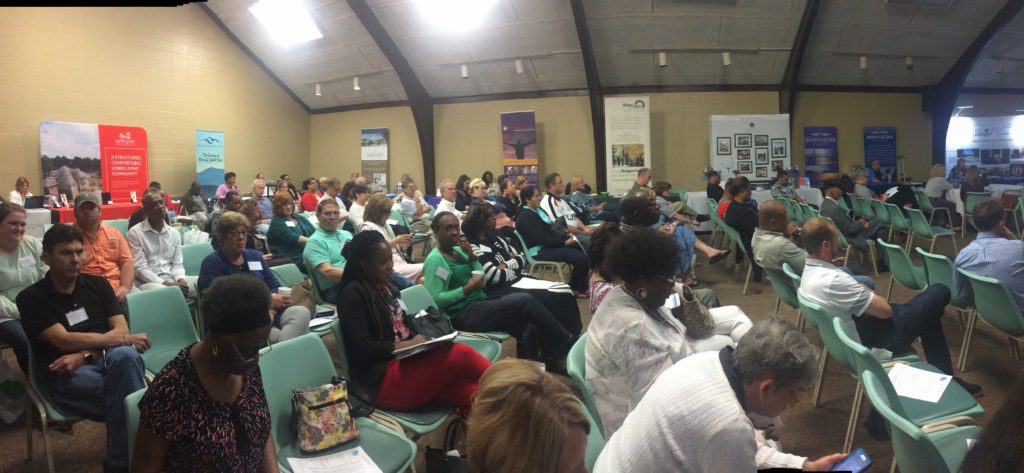 With 145 addiction professionals in attendance, the 2017 GACA Spring Training Conference & Retreat at Epworth by the Sea, St Simons Island, GA, provided education and training to counselors who traveled across the state to learn from top professionals and some of Georgia's brightest, emerging clinicians in the field of addiction studies. Attendees were trained in topics ranging from the neuroscience of addiction to trauma-informed care. GACA is grateful for our generous sponsors: The Heritage Foundation, Penfield Addiction Ministries, Promise of Hope, Safety Net Recovery, Unison Behavioral Health, Willingway, Aflac, American Addiction Centers, Blue Ridge Mountain Recovery Center, Northstar Recovery, Recovery Unplugged, Ridgeview Institute, Rivermend Health, Twelve Oaks, Twin Lakes Recovery Center, Southeast Addiction Technology Transfer Center, Acts Consulting, Inc, and Align Wellness Solutions.